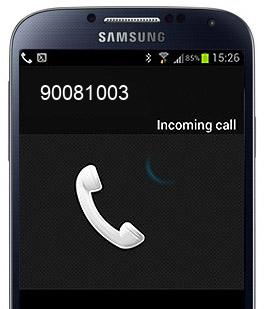 90081003
Received a phone call from 90081003? Let us know why and when ;). FindWhoCallsMe.com is a free reverse phone number lookup directory.

This number was checked by the visitors 1078 times.
Tommy Toh
Do not trust this agent!

In cahoots with bapok Thomas Didymuz Toh Tong Nam!
底低牧师
变态的老色娘Thomas Didymuz Toh Tong Nam又做了见不得人的丑事!
电话号码有换到+6587495094!
大家请注意!
Kebaya YaYa
Crossdresser Thomas Didymuz Toh has many tricks to rent out cheap bed:
Compulsory hygiene check before rental, whereby the tenant has to take off all clothes for Thomas Toh to touch and see

Free compulsory nightly massage for PRC tenant: Thomas Toh will oil the body and slide up and down while both naked.
老杜
要找818B 蔡楚港的老色鬼,她的电话是87610983。

不要妨碍老娘赚钱、做生意!
Mary neo
Sissy Thomas Toh Tong Nam back in action to look for male tenant for 818B cCK flat.

Is Gloria getting high commission?
Bangkok Angel
Why does sissy Didymuz Thomas Toh keep advertising for Rapee Massage Bangkok at Silom?

Promoting full special services instead of the
massage? Shooting of man cream on her face, excellent pumping of her hole by the therapist until the bed was squeaking, surrender her bare behind?

Is there some vested interest that the sissy has in the place???

Why keep promoting Rapee Massage?
SUSS
Why am I not surprised about this Thomas Toh Didymuz?

This guy, or rather, this sissy whose name is Thomas Toh Tong Nam was my logistics SCM course mate at SUSS, previously SIM!

In class, it is very obvious that this sissy is ogling at all the hot hunky guys with big biceps and muscular bodies! You can see the eyes zooming into their bodies, like a hungry wolf aiming for a defenceless lamb!

It is also known that the sissy would peep at others while using the urinals at the toilets! Quite a few people have experienced it and shared their views about this gay!

It is therefore not surprising that all this that other internet users are complaining about this sissy Thomas Didymuz Toh Tong Nam!
Aunty Soh
No one should ever listen to this Thomas Didymus Toh aka Sissymuz Toh. All her recommendation has kena flamed by various people. The lao niang aka Sissmuz Toh aka Crayon has been claiming that she's 24 years old for dunno how many years already and Aunty Soh thinks that this Sissymuz Toh has been recommending things like Malaysia Hotel and are all biased coz Sissymuz has been uncle hunting (maybe for her is boy hunting but let's face it, her age could be like 60+). Also, Aunty Soh suspect that Sissymuz do have some kind of eye sight problem because Sissymuz has been BBC hunting but is getting Uncle Wongnai kind. Perhaps some build up of cataracts due to Sissymuz's age? So beware people.
Blowing Wind
Look at what this Bapok Thomas Didymuz Toh wrote on blowingwind forun to ask for foreign workers for ***ual fun! This is the evidence why sissy is working with Gloria Lim:

Encounters with China & Indian Foreign Workers & Workers Dorms Discussion (Compiled)
crayon replied to a topic in Blowing Wind Main Forum
anyone wanna recommend me where to cruise or get lol
December 27, 2017
6969
818B蔡厝港的娘娘腔Thomas Didymuz Toh 真变态,穿女性内衣!
杨洋
林女士说818B CCK Ave 1 的屋主喜欢干净。
但没想到,这变态的竟然要我脱衣检查卫生!
不要以为来自中国的,就可以占便宜!
Nnn
818B蔡厝港的娘娘腔真变态。
晚上会敲房门问要按摩吗?
还问要射精吗?
林大妈,你为何介绍这种娘娘屋主?
租房猛男
变态818B CCK 的房东有病!穿奶罩来勾引我们!
Pppp
变态818B CCK 人妖,经常在屋里只穿女内衣来勾引房客!
老变态Thomas Didymuz
Zuagen
没想到住818B cck 每晚都包免费抓根服务!
你说这屋主有多变态!
林经纪,你不知道,还有谁会知道!分明跟变态的是蛇鼠一窝!
87882033
Thomas Didymuz Toh of 818B CCK Ave 1 is selling hidden can clips of her china tenant bathing and more in the showers. To see samples and contact her, check out Didymuz on Instagram!
Didymuz
态她姆818B蔡厝港说如果大过7寸,就可以扣房租25%
Donki
这老变态她姆818B蔡厝港说要卫生良好的才能租房,并说要脱衣检查卫生!

请问林大姐,这是必须的吗?
无套性交
变态人妖Thomas Didymuz Toh 818B CCK Ave 1 太贰心了!
钻找直男勾引到她家去,给他们口交,吞精!还说直男的精液比燕窝还滋润养颜!老变态!

相信林大妈也跟老变态有协议招直男!
心
不要相信这个住房代理商!变态姥姥Thomas Didymuz Toh 818B CCK Ave 1 !
Ah Ling
小心变态老人妖,Thomas Toh, 818B 蔡楚港,老变态屋住,钻勾引直男上床,打飞机,口交!
Ah Ling
Beware of this housing agent, Gloria Lim!!

Ah Gua Thomas Toh is now working with housing agent, Gloria Lim to get new tenants to rent the 818B cck Ave 1 flat!

Beware, the cao ahgua will spy on you showering and ***ating!

Sicko landlord!
818B CCK Ave 1
Gloria Lim
PROPNEX REALTY PTE LTD
CEA: L3008022J / R010722D

Housing agent in cahoots with Bapok Thomas Didymuz Toh - Well known gunniang of CCK Ave 1! Go google numbers 90992155 and 87882033!

After Bapok got exposed for all the misdeeds, the rental of the flat goes thru this Gloria Lim!

Beware of 818B CCK Ave 1 - Bapok Thomas Didymuz Toh!