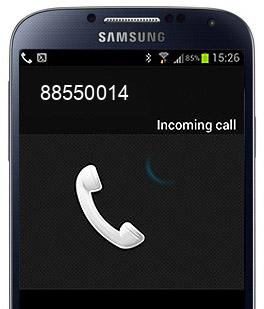 88550014
Received a phone call from 88550014? Let us know why and when ;). FindWhoCallsMe.com is a free reverse phone number lookup directory.

This number was checked by the visitors 1618 times.
Wechat
This person is selling hidden cam clips of showering guys via wechat!

Beware!
Didymuz
Cao ahgua of CCK Ave 1!

Totally shameless!
Sissy Thomas Toh Tong Nam
Double life granny tranny can sing Christian hymns and be pious in church, then at her home spa at 818B Choa Chu Kang, she can be ducking off all the guys there!

Bible say can meh?!?!!!!!!!!!!!!?????!!?!!!

Cao ahgua
Kurun
SISSY BAPOK INSULT TO LGBT COMMUNITY IN SINGAPORE!
Delhi Mahi
AHGUA THOMAS TOH TONGNAM IS A FAKE PIC CHEATER!

SISSY CAO AHGUA OPERATES A HOMEBASED SPA AT CHOA CHUA KANG AVE 1!

SHE WILL SUCK YOU DURING TREATMENT CLAIMING TO PURGE TOXIN!
Guardian Pharmacy
Sissy Bapok was wearing her hijab and browsing thru the cosmetics at Guardian Pharmacy!

Overheard her complaining to the staff that she cannot try as no testers!

I think she is mad cos now Covid19, no tester available!

Cranky Bapok Thomas Toh Tongnam Didymuz!
PassionDiva
Beware of WeChat user id Didymuzz

You will receive live moaning session with bapok toh tong nam didymuz!
Haley
Received an sms from this number that read:

Hi, are you handsome kor kor that like to exercise? Can let me lick your sweat after excercise? 23 chn SUSS student here! Hehe..
818B
Sissy Bapok Thomas Didymuz Toh Tongnam sashays at the void deck of Keat Hong Mirage in her heels like it's some Milan Fashion Week!

Someone tell her that she belongs to Changi Village and not in KeatHong Mirage!

Don't be bad influence to our kids!

Pukimak!
Carousell Nightmare
Shocking pervert seller, uzmydid on Carousell!

This person was selling the HDMI cable on Carousell with pick up at Keat Hong.

I asked to reserve and make arrangement to collect, and this person kept texting me lewd messages, like if I am a manly guy? Do I have brown skin?

The final straw cane when I was asked if I "wanted to insert my HardDickManlyIncher cable to her hole to try if it's working!"

This is crazy and I cannot believe that this is happening on Carousell Singapore!
Sms spam
Got a message that read:

Experience m2m massage at Didymuz Day Spa! Relax, rejuvenate and cum! Make booking via 88550014

This sissy Thomas Toh Tongnam is running an illegal spa!
ArmyCpt
Got a message "any kor kor can let me suck? 24 chn mei mei from SUSS bored and want some action! Text me 88550014!"
Auntie Rebecca Huang
Haiyoh!

I tell you ah... this shemale really got no sense of shame!

Steal other people husband!

Really a hussy with a fake pussy!
Lot1 CCK
Saw sissy Thomas didymuz toh tongnam buying bras today at Lot 1!

Faggy sissy
Make Keat Hong Mirage great again!
Petition to get rid of the shemale bapok Thomas Toh Tong Nam who has been terrorising the neighbourhood!

She keep on seducing straight married men and tricking young malay boys!

Disgusting acts of her only cause the reputation of the LGTB community to go downhill!
No PinkDot
No to PinkDot!

no to repealing 377A!

We don't need bapok Thomas Toh Tong Nam to be terrorising Keat Hong Mirage!

SAY NO TO BAPOK THOMAS DIDYMUZ TOH TONG NAM 88550014 of Keat Hong Mirage Blk 818B!
Vote wisely
Obviously some ministers do not know what is happening at Keat Hong Mirage!

Make your vote count!

Vote wisely!
A Better Singapore
We need a better Singapore!

Make singapore a better place, evict this sissy bapok Thomas Toh Tong Nam from Keat Hong Mirage!

Banish such predators from Singapore!
SMS
WTF!!!!!!

I got multiple messages advertising this number for an erotic massage trial at Keat Hong Mirage!

It's a transgendered shemale doing this???
Keat Hong Mirage Committee
Keat Hong Mirage is now unsafe for male minors as there is a shemale bapok thomas didymuz toh tong nam terrorising our area!

I propose that we talk to the MP during the walkabout and get them to take action against this shemale thomas toh tong nam that runs sleazy spa business and seduces the under aged boys and operates illegal worker dormitory, contravening multiple HDB regulations!

SHE SHOULD BE EVICTED OUT OF THE AREA!!!!
Bapok Didymuz Alert

I have been getting messages about Didymuz Day Spa, like:

Experience Man2Man action at Didymuz Day Spa with special B2B Tantric massage! Text 88550014 to make reservation now!
Shayne
I got a text message from this number to try Tantric Massage at Didymuz Day Spa!

After ignoring the message, I have been getting MANY missed calls from this number!

Is this type of marketing ethical?
Chipotle
Cheebye Didymuz Toh Tong Nam, why rent your bed space at Keat Hong Mirage must strip to let you do hygiene check?

Are you a qualified checker?

Graduate from SUSS logistics and supply chain means you can do such checking is it?
Divalicious
Lao Niang Bapok Thomas Toh Tong Nam!

Says that she is 24 chn, yet owns a hdb flat at Keat Hong Mirage!

Converts the flat to an illegal worker dormitory, housing more than allowed HDB numbers at 818B Choa Chu Kang Ave 1!

Deserved to have the flat confiscated!!
Black Lives Matter
Sissy Bapok Thomas didymuz Toh tongnam looks so hideous!!!!

What porcelain skin???!?!???!?!!?

Thick skin cao cheebye more like it!!!

Really deserves multiple slapping for seducing married men with her fake cheebye!
VPN
This shemale didymuz is now using VPN to avoid her presence being detected while she exchanges all her hidden camera clips!

Number 1 bapok in Singapore... pui!
Circuit Breaker
Caller kept calling promoting tantric massage at the comfort of a home at Keat Hong Mirage!

Even offered to give free sucking and blowing services!

Really overboard to ignore safe distancing measures!

Obvious was a guy pretending to be a girl!
硬叮咚
变态的伪娘,以为有几个臭钱就可以拿来玩中国直男!

老变态去照照镜子吧!
Zumydid Fan Club
Shemale of Keat Hong Mirage terrorising the neighbourhood and soliciting for underaged teenage boys!

This is Bapok Thomas Didymuz Toh Tong Nam!
Toh Tong Zhi
Bapok Thomas Didymuz Toh aka DidymuzTT 88550014 of 818B Keat Hong Mirage wrote about her fling in Malaysia Hotel located in Bangkok, Thailand:

i once called for room service late at night, and when the food arrived, I opened the door dressed in my lace g-string.

the manly hotel staff was definitely aroused, he placed my food on the table in the room and asked if i need anything else.
he suggested for me to try his Thai banana, and undid his uniform for me to see his magnificent 8 incher which was covered in neatly shaved hair.

i placed my lips on his suculent moist cock head and sucked hardly, alternating with sucking his egg sized balls.
he moaned loudly in my room, thankfully the door was closed and locked already.
after that, he started to play and suck with my nipples, and fingering my hole.
he must been very horny, as the fingering got faster and faster, and eventually, his hhhhaaaarrrdddd solid rod was ploughing my hole with my legs in the air.
could not resist his manly groans and grunts.
finally he retracted from my hole and shot a whole load of banana cream on my face! The best facial I had, the whole room had the manly aroma of cum.
he then washed up a bit in my bathroom, after which I gave him a tip of 100 baht and he wai-ed thankfully to me with a wonderful smile! ?
He came over to my room late at night on alternate days, as he had alternate rest days for working the night shifts
now I know why Thailand is the land of the smile
The Real Thomas Didymuz Toh Tong Nam
You all are just jealous of my fair porcelain skin!

I'm going to make a police report against you all for slandering my beauty!

Just you wait!

Thomas Toh
818B CCK Ave 1
Keat Hong Mirage


GinaZ
Wah, hate him or love him, you guys seem like an ardent fan of this Bapok Toh!
Bapok Association of Singapore
Let us all unite to support Bapok Thomas Toh of Keat Hong Mirage!

Rainbow tranny 4eva!
GumarLove
Ya exactly na buay! Who is this idiot hiding behind the keyboard arh! Think you keyboard warrior arh. How dare you insult my Bapok sister dearly. Cb u no balls siboh! Think your mother father give birth to you is a 100% failure siah. Later I call all my sisters and girlies hoot you arh pundeh!
LaoAhGua
Hey Poster, how dare you insult sissy and ahgua? You got problem with him go talk to him la! Your balls will shrink ah?!
Screenshot this and will make a police report to do ISP/IP address tracing.
Jenka
Sissy Thomas Toh Tong Nam is at it again!

Offering money to Muslim boys for fun during the Ramadan period!

This disgusting shemale of 818B Choa Chu Kang Ave 1 should be stopped and charged in court!
Toh Tong Nam
Fake massages are being offered at the Didymuz Day Spa at 818B Choa Chu Kang Ave 1!

Beware you will be molested by the old horny shemale Thomas Didymuz Toh Tong Nam!
Alex

Sissy Tranny that calls herself Mother Tara, claiming to give men holistic Tantric massage, body to body massage to awaken their lingams!

Beware of this Bapok Thomas Didymuz Toh Tong Nam at 818B CCK Ave 1!

She's a scam, going to such extent to molest guys!

Her only intention is to persistently give you a handjob and bring her lips to lick off your cum!

Beware of her other numbers:
87495094
90992155
87882033
88550014
Hornet Scam
Shemale of 818B Choa Chu Kang Ave 1! She is active on Apps like Hornet and Blued, claims to be a 24 chn power bottom!

When you meet up with her, you realise that this shemale looks like in her 50s!

Do not get scammed in the vicinity of 818B Choa Chu Kang Ave 1!
GrabFood
Bapok Thomas Toh Tong Nam open the door in her shemale lingeries to get the items for food delivery!

She reveal her disgusting nipples with her nipple rings!

Sicko!

Disgusting shemale!
Celina
Shameless shemale, home wrecker!

Hope the piles are growing on your face and may the cold sores blossoms like blooming flowers all over your mouth!
后门
变态人妖她姆丝真的非常过分。
晚上进房,趁我们睡觉时,升手摸了龟头,打飞机!

小心老变态她姆丝娘娘腔,818B蔡畜港!

她会色眯眯的叫我们走 "后门"!

老变态!
阿勇
不男不女的变态姥!

在冲凉房安装针孔相机,偷拍我们洗澡!
Colombo Noob
This number was advertised on Locanto as Happy Massage Session with hot local 20 year old undergraduate from NUS, was listed as HDB unit near Keat Hong LRT, room with attached shower faciities.

Quiet and cosy ambience with lots of privacy! The therapist at the door was this shemale who called herself Melissa Neo Meiling!

She was disgusting with wig and almost see thru top that revealed nothing underneath.

A pre op shemale that showed off her hairless pathetic small cock and insisted that she got a tight pussy.

This shemale massage was nothing more than a front to provide ***ual service from HDB unit.

Beware of Melissa Neo Meiling otherwise known as Thomas Toh Tong Nam!
TenantX
Responded to the room for rental advertisement on blowing wind too! The old gay, Tommy stay in a 4-room flat and make one of her room into a workers squatters to fit into 4 people!

Tommy say the room no air con and with only small fan, encourage tenant to sleep naked as it will be more comfortable and more healthy! I told Tommy let me think over, as I not comfortable with so many people in a small space.

Tommy keep texting me, persuading me to stay in the clothing optional accommodation!

It is extrmely disgusting to think that Singapore got such old ***got to resort to underhand means to get their desires!

I have googled this number and found that this "Tommy" real name is Thomas Didymuz Toh Tong Nam, goes by nickname of "Crayon" in BlowingWind Forum!

Don't go around spoiling PLU reputation!
Army21
Sissy Shemale offering urut batin service from her 818B CCK flat!

Can still offer such services during the Covid19 Circuit Breaker?

Don't be a selfish CCB!