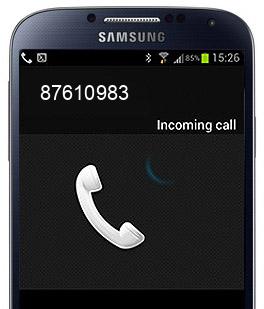 87610983
Received a phone call from 87610983? Let us know why and when ;). FindWhoCallsMe.com is a free reverse phone number lookup directory.

This number was checked by the visitors 551 times.
Number changed
Sissy bapok Thomas Didymuz Toh Tong Nam has changed the telephone number to +6587495094.

Disgrace to SUSS graduates!
FDW
Gross to the max!
Elderly also don't let off!
Vegetable Seller
This sissy Thomas Toh Tong Nam admitted on forum that she used brinjal and bitter gourd in her rear orifice to gain pleasure.

What a sick pervert!
BlowingWind
Shameless bapok that keeps posting on BlowingWind forum saying that she has fair porcelain skin!

Seriously, Thomas Didymuz Toh doesn't have own a mirror?
Domz
Disgusting shemale keeps trying to seduce Malay guys! Beware of this bapok!
Bangkok Angel
Why does sissy Didymuz Thomas Toh keep advertising for Rapee Massage Bangkok at Silom?

Promoting full special services instead of the
massage? Shooting of man cream on her face, excellent pumping of her hole by the therapist until the bed was squeaking, surrender her bare behind?

Is there some vested interest that the sissy has in the place???

Why keep promoting Rapee Massage?
SUSS Alumni
This Thomas Didymuz Toh is an insult to all SUSS graduates!
shila

Sick Bapok posts on many platforms like GumTree and Locanto offering her sensual massage as a young Polytechnic girl. When reach CCK flat, I realised it's a shemale, she insist for me to try her sensual massage! KNN!
Ohgagaga

Beware of the hygiene check required for renting a bed space at 818B CCK Ave 1!

The deprived transgendered will want you to strip of all your clothes for a hygiene check prior to rental agreement and will take the opportunity to feel you up!
Thai R3 Sauna
thank you for helping me keep track of the target and for recording the number of meats I had sucked! You guys know who you are.

managed to suck a total of 54 guys during the National day weekend to celebrate SG54. My mouth feel a little bit sore taking in all that wonderful meats!

We start out at Sauna Mania where I had sucked out 23 guys, they were really yummy. A few were too huge and made me choke on them. Notice that most of the Thai guys that I sucked on had mild smell of fish sauce or Tom yum spices smell. Majority of them were told to shoot on my face and In my mouth.

the rest of the 31 guys I sucked was at R3. It was a mild night there and many international guys. Recognised some Cantonese speaking accent from Hongkong who complimented that I have very smooth skin, I was busy sucking them all, some took the opportunity to enter me at the same time, pumping me furiously while i suck the meats in front of me!

A crowd gathered around me at R3, everyone was looking at me. One of the guys said that I wanted to suck 54 cocks to celebrate Singapore National day, and that made more people flip out their cocks and slip it up my mouth.

in the darkness, i slurped on an international buffet of cocks and many shot all over my face and mouth, as it was quite dark, not many people aim well, and there was a whole load on my spectacles too, making it hard to clean up.

The Bw guys challenged me to walk out of the sauna without wiping away all the cum on my face, mouth and specs, which I did all the way to the shopping centre.

not sure if anyone noticed or smelled anything. But I was really high on it.

when I reached back the Malaysia Hotel, the service crew noticed and asked me how I am cheekily.
Thai R3 Sauna
This HIV infected is spreading the disease!!!! Read about what she did in Bangkok over the Singapore National Day holiday!

Back from Bangkok but was too busy to post about the exciting holiday over the National Day weekend.

special thanks to the wonderful guys who contacted me thru Instagram to meet up in bkk!
Jom
Crossdresser Thomas Toh has many tricks to rent out cheap bed:
Compulsory hygiene check before rental, whereby the tenant has to take off all clothes for Thomas Toh to touch and see

Free compulsory nightly massage for PRC tenant: Thomas Toh will oil the body and slide up and down while both naked.
SUSS SCM
Why am I not surprised about this Thomas Toh Didymuz?

This guy, or rather, this sissy whose name is Thomas Toh Tong Nam was my logistics SCM course mate at SUSS, previously SIM!

In class, it is very obvious that this sissy is ogling at all the hot hunky guys with big biceps and muscular bodies! You can see the eyes zooming into their bodies, like a hungry wolf aiming for a defenceless lamb!

It is also known that the sissy would peep at others while using the urinals at the toilets! Quite a few people have experienced it and shared their views about this gay!

It is therefore not surprising that all this that other internet users are complaining about this sissy Thomas Toh Tong Nam!
JiakGaySiao
Sissy ***bapok Thomas Didymuz Toh Tong Nam is finding China National to rent her flat out to fulfil her dormitory fetish!

She wants only hygienic tenants and will want to do a hygiene check before rental and pull back their foreskins to check!

Disgusting shemale Thomas Didymuz Toh!
Day Spa Intern
Disgusting shemale Thomas Didymuz Toh is now offering internship at the Didymuz Day Spa.

The package comes with free food and lodging, and interns are expected to learn new massage skills like oil massage, tantric massage and her famous b2b massage skills!

This is a scam that the shemale would get you into!