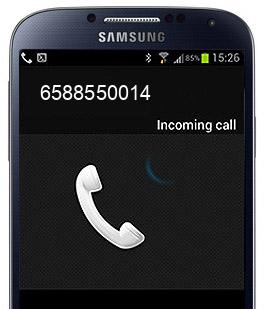 6588550014
Received a phone call from 6588550014? Let us know why and when ;). FindWhoCallsMe.com is a free reverse phone number lookup directory.

This number was checked by the visitors 942 times.
Lao Niang Toh Tong Nam
Lao Niang toh tongnam is really disgusting.

Look at the way she bloody sashays!
Moulin Rogue
Sissy Thomas Toh Tong Nam Didymuz calling to promote sensual man massage packages at Didymuz Day Spa, 818B Choa Chu Kang Avenue 1!
Covid Alert
Beware of this illegal worker dormitory at 818b cck Ave 1, keat Hong mirage!

4 worker to one 1 room!
Total of more than 8 people in the flat!

Is this allowed, Thomas Toh Tong Nam?

I hope HDB look into this and confiscate your flat!
ShMels
Shameless shemale of 818B CCK Ave 1, Keat Hong Mirage!

Bapok Thomas Didymuz Toh Tong Nam goes around seducing all men!
Whatsapp
Beware of this number!

Calls on WhatsApp, and moaning sounds can be heard!
Anti Thomas Toh
Received a message from this number to try spa massage service at Didymuz Day Spa at 818B CCK ave 1!

The package costs $69 with everything included!

This sissy shemale says her signature body to body oily massage in included too!
Toh Tong Nam
I'm ***y and I know it!

People are just jealous of my good looks and fair porcelain skin!
OMG
This guy Toh Tong Nam Thomas was my SUSS SCM course mate! Graduated 2018.

Known for checking out guys in school!

Heard that always solicit for fun with other guys in SUSS campus toilets!

Quite an effeminate drama queen!

Renee
Can more people stand up against this toh tong nam Thomas of 818B CCK Ave 1?

I have made police report for soliciting of underaged.
Paul
This shemale offered my son $200 to tie and blindfold my son while she sucked him!

The whole message conversation took place on WhatsApp and I have sent it to the police to investigate!
Tudung Sisters
Sissy Thomas toh tongnam appeared at the door wearing nothing but her stockings!

Disgusting shemale of block 818B Keat Hong Mirage!
Beware
Beware of this sissy Thomas Toh Tong Nam our to seduce young underaged like that Dee Kosh!

Sissy Bapok!


Hercules
Saw the bapok didymuz Toh tong nam wearing cheongsam today!

Looks really really disgusting!
Spa D'life
Didymuz Day Spa has changed name to Spa D'life!

Still sending out messages to unsuspecting men to try with young masseurs from different countries!

When they reach 818B CCK Ave 1, it will only be one masseur called Bapok Toh Tong Nam Thomas Didymuz!

She will dress up in the outfit of the nation you had requested!

Disgusting!
Bang bang
Sissy bapok Thomas Toh Tongnam has changed number to +6583655126!

Beware of more scams from the Didymuz Day Spa!
Daddymuz
Got a WhatsApp message from this number promoting didymuz day spa at Keat Hong Mirage with exclusive b2b tantric masssge!
Hamirah
Utterly shameless!

Doesn't understand the religious significance of Haj!

This shemale Thomas Didymuz Toh was seen in our Keat Hong Mirage neighbourhood with a White hijab on Hari Raya Haji!

You are not worthy of the hijab, and you insulted the religion by wearing in during the holy haj period!

To make things worse, this shemale even went around greeting the Muslim kids and even asked them to address her as "kakak" or sister!

Extremely vile and disgusting!
Keat Hong Residents
This sissy keeps looking at my husband with her hungry looks!

I think she is trying to seduce my husband by wearing all the low cut tops!

But she looks like a joke with all the feminine clothes!
Carousell Nightmare
Shocking pervert seller on Carousell!

This person was selling the HDMI cable on Carousell with pick up at Keat Hong.

I asked to reserve and make arrangement to collect, and this person kept texting me lewd messages, like if I am a manly guy? Do I have brown skin?

The final straw cane when I was asked if I "wanted to insert my HardDickManlyIncher cable to her hole to try if it's working!"

This is crazy and I cannot believe that this is happening on Carousell Singapore!
Bible studies
Lao Cheebye Toh Tongnam Thomas, you having what Bible?

How come you can go around sucking and enjoy sodomy?

Are you a fake Christian like you are a fake Cheebye bapok????????
ArmyCpt
Got a message "any kor kor can let me suck? 24 chn mei mei from SUSS bored and want some action! Text me 88550014!"
Lolita Toh Tongtong
This sissy Thomas Toh tongnam sashays like a Queen in the castle of Keat Hong Mirage!

Flamboyant sista that struts like a model. Alas, the face kena langgar, and that body of hers is all fake!

God save the Queen! Someone help Queen Tittymuz of Keat Hong Mirage!
Jk Dumpling
Sissy cao ah gua bapok thomas didymuz toh tongnam offered me $50 to kam my lanjiao!

She says that I must shoot out on her face and she will swallow it all!

This is one pevertic shemale Jie Jie!
Keat Hong Mirage
Sissy Tittymuz keeps talking about her ringed weakest spots and flaunting them in public!

Can someone tell her that not only are they small, they look diseased and disgusting!

Absolutely D cups there!!!!!

D for diseased and disgusting!
CCK Lot 1
Cao ah gua Thomas Toh Tong Nam offered $50 to me for kum lanjiao!

She damn feminine!

Beware of this old looking Bapok of 818B CCK Keat Hong Mirage!
Whats
Seductive moaning sounds were heard when I picked up a call from this number!
69lover
Sissy Thomas Didymuz Toh Tong Nam made very loud zut zut zut sounds when she was blowing off my bunk mate in her masterbed ***ate room!

She's a hungry shemale wolf!
cậu bé cơ bắp
gian lận đã không trả tiền sau khi vui vẻ với nhau
Carousell
Effeminate Thomas Toh tong nam back on Carousell! Beware!
Carousell Scams
Lao Agua Thomas Didymuz Toh Tong Nam Lao Niang is suffering from dementia and getting senile!

How can she call herself Uzmydid??????

Does she even have a dick in the first place???

We all know that your fake pussy is oozing all kinds of pus and discharge from your STDS!!!!

Stop being a joker and call yourself uzmydid, sissy bapok!
Carousell Warning
Beware of this sissy Bapok Thomas Toh Tong Nam! The shemale has changed nickname on Carousell to seduce more straight guys!

She is known as UZMYDID now!

The shameless Kuniang is now selling her cables for $10:
ATZ 1m HDMI v2.1 Ultra High Speed Cable for S$10 https://sg.carousell.com/p/atz-1m-hdmi-v2-1-ultra-high-speed-cable-1017853062

This sissy bapok is luring the people to her Keat Hong Mirage den to perform all kinds of unthinkable things on them!

Beware of bapok Thomas Didymuz Toh Tong Nam, now known as Uzmydid!

The part where her dick used to be is oozing all kinds of fluid due to STD!


Cum Laude
Sissy bapok Thomas Toh Tong Nam should be renamed to Toh Tong Niang!

Befitting a more feminine name for the shemale Bapok for Keat Hong Mirage!
GE 2020
Vote wisely!

Such scums of CCK Ave 1 Keat Hong Mirage should be removed to name our neighbourhood safe again!

Remove Thomas Didymuz Toh Tong Nam from Keat Hong Mirage!

Vote wisely!
Exposure
Sissy Bapok Thomas Toh Tong Nam, own up to your damn misdeeds:

Seducing men in foreign land like Bangkok and HCM!
Going to Batam to look at construction workers shower!
Going to Rapee Massage Bangkok Silom to get banged until the massage tables were squeaking!
Solicit young students to take up your tantric massage offers!
Offering tantric massage at your home based massage parlour during the circuit breaker period!

For sure you will never admit to all these, because you are a sissy fake cheebye bapok hiding under your bra and panties, that feels no shame!
Grindr
Please use your own pictures on Grindr, and not someone else!

Got a rude shock to see this ugly shemale asking for fun at Lot 1!

Disgusting!!
Locanto Buyer
Cao cheebye face Thomas didymuz toh tong nam pretended to be a 24 chn female university undergraduate at SUSS, named Tabitha Toh and sell her worn panties on Locanto to fund her school fees in times of the Covid19 pandemic!!!!!!!!

I bought from "her", transferred the money$$$ only to receive panties that have shitz stainsz on it.......

After checking out this number 88550014, I realised that this bapok is at work!

Disgusting and unethical!
Didymuz Day Spa
I have been getting messages about Didymuz Day Spa, like:

Experience Man2Man action at Didymuz Day Spa with special B2B Tantric massage! Text 88550014 to make reservation now!
Antique Porcelain
This kind of fake porcelain skin bapok that need extra care when handling as so it doesn't break, may cost 10k baht per day.

But never mind la.

Lao niang Thomas Didymuz Toh Tong Nam got so many fake biz such as home fake cookie baking, anyhow garb car biz, go Jack- off biz, hdb foreign worker dormitory biz and most importantly huge sum to withdraw from cpf, sue can afford de la!

Sissy bapok of Keat Hong Mirage!
Hard Golding
Thomas Didymuz Toh Tong Nam house design looks equally ugly like you!

Furnishing is like your face also, unbalanced and disgusting!

Strongly recommend that your house be repossessed by the authorities for illegal running of workers dormitory!

You really no brain and want to spread the Covid at Keat Hong Mirage?

Stupid cheebye porcelain face!
Nick Shen
Don't see how you can be 24!
Don't even believe you if you say that you are 42!
You look so haggard without your make up and make over apps!

Get a life la, bapok Toh Tong Nam Thomas Didymuz!!!!!
Grindr
Lao Niang Toh Tong Nam Thomas Didymuz should use her own pic on the app!

Stop using others pics!


Immortal Bapok
How can this pondan bapok Toh Tong Nam Thomas Didymuz keep saying that it is 24 years old?

24 years old can own flat and convert to workers dormitory to rent to unsuspecting workers?

For your Christian gods sake, you probably are at least 60 years old with that face of yours!!!!

Quit using those makeover apps, we have seen the videos of how those china old woman make themselves look like sweet young things!!! You are an old bapok granny using the app to appear like a young uni grad!

Despise you and your parents! No family upbringing!
MaMa Demon
Cheebye bapok Toh Tong Nam Thomas Didymuz deserves 2 tight slaps on her porcelain skinned face by everyone that sees her!

Porcelain face indeed- lao cheebye has no eyes to see herself in the mirror.

Or the only eyes she has are the 屁眼!
CCK Ave 1
Disgusting old fake chee bye Toh Tong Nam Thomas Didymuz!

Out to seduce the married men!
Keat Hong Mirage
Saw the cross dresser Thomas Didymuz Toh going to UStars Supermarket dressed in maternity gown.

She seem to have a baby bump!

Disgusting!

Did not know shemale can get pregnant!
Sai in Saigon
The shemale Toh Tong Nam Thomas Didymuz is going to recommend tourist to HCM to stay at Liberty Hotel Saigon Parkview.

not only is the hotel with a good location at D1, the staff are friendly and helpful. But it can be noisy at night due to close nearby pubs.

The GM Anthony was also very helpful and provided very good service for me.

I lost USD500 during my trip and I suspected it was stolen in the hotel massage shop. Made a complaint to the shop but the massage shop manager was very unethical and did not bother my request to review the camera.

made a complaint to the hotel staff, and Anthony the general manager made a personal trip down to the hotel and attended to me with a smiling and charming face.

Asked about my situation and I told him my scenario. Was told that the camera was down for maintenance, but the charming manager commented that the security system should always be working, as it was the only way to get evidence for such scenario.

Like a knight in shining armour to save a princess like me, he offered to repay me USD200 out of his own pocket money in order to make the trip a good memory for me.

i declines politely and told him that there was other way to make it a good memory. He understood what I was referring to, and walked me to my room.

There in within the confines of the room, I managed to free his massive manhood from his work pants and sucked on it!

he also proceeded to pump my tight hole while teasing my ringed nipples aggressively. He gave my ringed nipples a few love bites with his aggressive actions.
Ringed Tetek
Someone please tell Bapok Toh Tong Nam Thomas Didymuz to stop sending all the indecent pictures of her ringed tetek to solicit for attention!

Many people would rather look at the udders of cows, for gods sake!
童男
This disgusting shemale keeps harassing my friends saying that she is virgin as she is a 童男 as her name in Chinese is Tong Nam!

This is so gross, how can that bapok Thomas Didymuz Toh Tong Nam say that when she has been soliciting for so much activities on the Internet!?!!!!!!?!?!!!!

Her sissy loose hole should be no secret since she would like so many guys to pump her!

Sissy Bapok!
Sharkie
Received the phone call, and the caller was moaning loudly and talking about pleasuring her hole!

Real turn off!

It was obviously a transgendered ah gua!

This is what Toh Tong Nam Thomas is doing!!
Rain
Quit trying to solicit the malay boys!