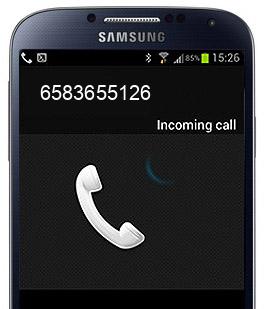 6583655126
Received a phone call from 6583655126? Let us know why and when ;). FindWhoCallsMe.com is a free reverse phone number lookup directory.

This number was checked by the visitors 357 times.
Tranny Toh Tong Nam
Tranny Toh Tong Nam keeps sending me text messages claiming that she sucks very well!
Money faced bapok
Sissy Toh Tong Nam Thomas sucking with very loud noises and keep asking people to poke her!
LP
Cao fake Cheebye better stop going around soliciting for underaged!

Cao ahgua!


Sissy Cockroach Toh Tong Nam

This sissy Thomas Toh Tong Nam is unstoppable like a cockroach!

No wonder she keeps asking people to call her "Kazuak"!

Just how accounts and phone numbers does this sissy shemale have?
Keat Hong Mirage
Scary to know that we got such neighbours in the Keat Hong mIrage neighbourhood!
Ustar
Bapok toh tongnam Thomas didymuz is a god sent insult to Christ!

Call herself a Christian and go around seducing and sucking!

SHAMELESS WHORE!
Horsin King
Cao ah gua has so many double decker bed at home, it bloody looks like a workers dormitory!
Shakuntala
No sense of shame for using fake pics and keep insisting that she is 24 chn!
Real Pics
Use your real pics on all your chat apps!

Don't pretend to be some young innocent guy, when you are an old Bapok granny Thomas didymuz Toh Tongnam!
Keat Hong Mirage
Niang Niang Thomas Toh sashay at the void deck like a super model in her white short shorts!

Disgusting!
HardRod
Ah gua Thomas Tongnam Toh should be reported to HDB for illegal rental of worker squatters!
Luvina
Bapok Thomas didymuz toh tongnam is hungry hungry hungry!
Batam Alex
Why is this sissy so desperate for straight men?

She paid me to bring her to see straight construction workers showering in Batam island.

Now, she keep messaging me for such trips, despite Covid19!
尼克
变态的,蔡厝港大牌818!

租房子要脱光给他检查卫生!

还说那么多废话!

分明是要占便宜!