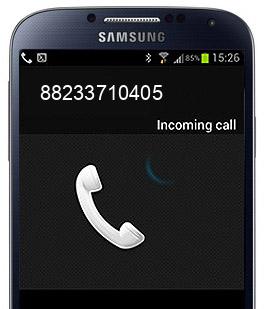 88233710405
Received a phone call from 88233710405? Let us know why and when ;). FindWhoCallsMe.com is a free reverse phone number lookup directory.

This number was checked by the visitors 3093 times.
Bob
Received a missed call in New Zealand on 28.10.2018
Sam
Fraud. Called me 3 times on different numbers. Better block
vic
Received a missed call from 88233710405 today at 2:44PM in New Zealand.
Olivia kavanagh
Missed call 2:51pm New Zealand time
I Recently received this call but didn't pick up as I don't pick up unknown numbers so I just blocked the number but they keep calling me on different phone numbers which is annoying
Chris
Missed call at 2:26pm, New Zealand. Called number back and they say if im the owner of this number i won money. Considering I called back from another phone and not the one i received the call off, i would say its fraudulent.

agn
has just received call 24.10.2017
JJ
Just recived a call, but I blocked the number
heine
Call from that number 24.10. 2017
Cor
Received call 17 February 2017 at 9:53