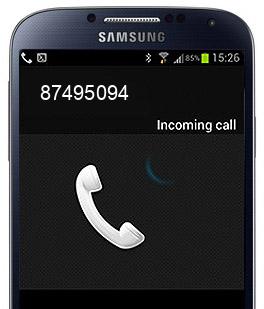 87495094
Received a phone call from 87495094? Let us know why and when ;). FindWhoCallsMe.com is a free reverse phone number lookup directory.

This number was checked by the visitors 2493 times.
Gay Batam
Didymuz Day Spa is on WeChat
Userid Didymuzz

Provide tantric and b2b massage at home spa
Tudung Melayu
Shameless wife snatcher and home wrecker!
Please take note of this Thomas Didymuz Toh!
Posting on forums to ask details about penile length of massage boys in Malaysia!
Disgusting Haram slut!
Christian in arms
Sissy Thomas Toh Tong Nam Didymuz keep changing number thinking that her evil deeds will be forgotten!

Shameless husband snatching shemale pretending to be a staunch Christian!

Bible got say you can go around kum lanjiao?

Disgraceful!
Covid19 alert
Bapok Thomas Toh Tongnam has been sucking cock without fear of any AIDS or Covid!

Go to her fake Didymuz Day Spa at 818B CCK Ave 1 at your own risk!
Anak Batang
Cao bapok thomas didymuz toh tongnam keep offering money to young malay boy to poke her hole.

She says she wants to fully surrender her bare behind to manly malay boy who can scold and humiliate her.

She is offering $20 for ITE boys to pump her itching hole!
ITE students alert
Sissy thomas toh didymuz offer $25 for sucking Malay ITE student during Ramadan fasting month!

Freak shit, shameless and cheap sissy Thomas Toh Tong Nam!
Noor
Sissy Bapok Ahgua Thomas Didymuz Toh Tong Nam of 818B CCK Ave 1, Ramadan is supposed to be Holy Month!

Why do you keep sashaying around in a tudung, but exposing your ringed weak spots?

You look hideous!!!!!
Toh Tong Nam Thomas

Sissy Thomas Toh Tong Nam Didymuz calling to promote sensual man massage packages at Didymuz Day Spa, 818B Choa Chu Kang Avenue 1!

She will do her signature body to body massage for you!
818B Keat Hong Mirage
This sissy shemale Toh Tongnam Thomas keep trying to invite young malay boy with brown skin to visit her at her ***ate room!

Disgusting shemale of Keat Hong Mirage!

ITE boys watch out!

Visit her and It's The End!
Celina

Ustar
Bapok toh tongnam Thomas didymuz is a god sent insult to Christ!

Call herself a Christian and go around seducing and sucking!

SHAMELESS WHORE!
Lion Dance alert
Received email from [email protected] showing this number.

The email was asking for Chinese beng beng lion dance troop members looking for CNY angpao in exchange for light fun!

Sissy Thomas Toh Tong Nam even said prefer manly brown skinned Chinese guys with tattoos!
Indomie
Niang niang Thomas Toh Tong Nam of Keat Hong Mirage seducing brown skinned malay boys with the help of Indonesian Arumndani Soedirdjo, a male to female fully transitioned bapok!

These 2 sissy bapoks are unstoppable and horny for more!
Neh neh
Bapok Thomas Toh Tong Nam of 818B Keat Hong Mirage keep calling saying that her hole is itching!

Disgusted by this shemale granny tranny!
Lion Trooper
Sissy Thomas Toh asking to hire beng beng Chinese Lion Dance troop guys to enjoy CNY in her bed!

She says she will give big Hongbao if can lion dance in her bed with her and pluck her chrysanthemum flower during CNY Day 1!

She is disgracing the art of lion dance!
Pregnant shemale of 818B keat hong mirage
Saw the cross dresser Thomas Didymuz Toh going to UStars Supermarket dressed in maternity gown.

She seem to have a baby bump!

Disgusting!

Did not know shemale can get pregnant!
Chrysanthemum
gross shemale that moaned over the phone asking people to deflower her chrysanthemum!

Disgusting Thomas toh tongnam Didymuz of 818b Keat Hong Mirage!
Indonesia
Sissy bapok Thomas Didymuz Toh Tong Nam hangs out with an Indonesian mama tranny to get men in Jakarta!

Shameless freak!
God will be so ashamed of you!

How can you call yourself a Christian!
Wildlife Singapore
Sissy bapok Thomas toh tongnam Didymuz of keat hong mirage 818B Cck Ave 1, stares at malay ite students like a hungry cougar!

She smacks her lips like a slutty shemale bapok!
Minion
Bapok Didymuz Toh Tong Nam was seen licking a banana fruit at Keat Hong Mirage so obscenely!

She looked like she was giving a blowjob in public on that fruit!

Whore!
Thomas Toh Tong Nam
Dear Thomas Toh Tong Nam,

Christmas is fast approaching.

Please respect Christ and not go around sucking on every single hard cock you see!

Obscene shemale!
Pinoy lover
Offered a free massage by a 24chn guy alone at home at CCK Ave 1!

Turned up at the place at the guy was at least 59 years old!

DISGUSTED by how some people give huge discounts to their actual ages!!!!!


Fake massage
THOMAS TOH TONGNAM, CAN YOU EXPLAN WHY YOUR MASSAGE AT YOUR HOMEBASED SPA INVOLVES SUCH KINKY ACTS AND IS TARGETED AT MALAY STUDENTS????!
Helen
This infamous church mate is notorious for being a husband seducer!

Thomas Toh Tong Nam of 818B CCK Ave 1, aka didymuz, zumydid, uzmydid!
Herlina
Sissy bapok Thomas Toh Tong Nam!

Stop singing the hymns!

You are an insult to Christ, going everywhere to suck lanjiao!

Disgusting!
。。○ー - - *Ereshkigal
WTF.
I'm at home chilling, back in *Stockholm in Sweden*.
I'm used to UK bitcoin/crypto brokers calling and other calls from Random places..
This one takes home the prize though!
Didymuz
Thomas toh tongnam is a cao bapok ahgua who dare not admit all the misdeeds that she has done!

Freaking shemale who films her tenants showering and smells their worn underwear!

Calls herself a Christian too!

Seriously???????
Toh Tongnam
Sissy Bapok Toh Tongnam has got extremely poor taste!

She goes to Batam to look at construction workers showering!

Pathetic and desperate!
Toh Tongnam
Sissy Bapok Toh Tongnam has got extremely poor taste!

She goes to Batam to look at construction workers showering!

Pathetic and desperate!
Thomas Porcelain Toh Tong Nam

Lao Niang Thomas Didymuz Toh Tong Nam recommend tourist to HCM to stay at Liberty Hotel Saigon Parkview.

In a forum posting on BlowingWind, the sissy of Keat Hong Mirage, Didymuz Toh Tong Nam wrote that:

not only is the hotel with a good location at D1, the staff are friendly and helpful. But it can be noisy at night due to close nearby pubs.

The GM Anthony was also very helpful and provided very good service for me.

I lost USD500 during my trip and I suspected it was stolen in the hotel massage shop. Made a complaint to the shop but the massage shop manager was very unethical and did not bother my request to review the camera.

made a complaint to the hotel staff, and Anthony the general manager made a personal trip down to the hotel and attended to me with a smiling and charming face.

Asked about my situation and I told him my scenario. Was told that the camera was down for maintenance, but the charming manager commented that the security system should always be working, as it was the only way to get evidence for such scenario.

Like a knight in shining armour to save a princess like me, he offered to repay me USD200 out of his own pocket money in order to make the trip a good memory for me.

i declines politely and told him that there was other way to make it a good memory. He understood what I was referring to, and walked me to my room.

There in within the confines of the room, I managed to free his massive manhood from his work pants and sucked on it!

he also proceeded to pump my tight hole while teasing my ringed nipples aggressively. He gave my ringed nipples a few love bites with his aggressive actions.
Scammer

This sissy Niang Niang bapok Thomas Toh Tong Nam didymuzz is really something wrong!

Selling second hand HDMI cable on Carousell for $10 and need to meet up at Keat Hong Mirage to self collect!

Utterly madness when you can get the exact same thing for only $9 on Lazada with free shipping!!!!!!!

Stop your freaking nonsense of trying to seduce straight men to your Keat Hong Mirage 818B flat!

Shameless slut!
Nadia
Sissy Thomas toh tongnam keep harassing my son to meet up to try some massage at the Didymuz Day Spa!
Halia
Bapok kakak Thomas Didymuz Toh Tongnam wechat id is didymuzz
Ren-dung
Bapok Kakak Thomaslina new number is +6583655126!

Warning to all ITE West students!
Ringed Tits and Tats

Beware of this sissy Bapok Thomas Toh Tong Nam! The shemale has changed nickname on Carousell to seduce more straight guys!

She is known as UZMYDID now!

The shameless Kuniang is now selling her cables for $10:
ATZ 1m HDMI v2.1 Ultra High Speed Cable for S$10 https://sg.carousell.com/p/atz-1m-hdmi-v2-1-ultra-high-speed-cable-1017853062

This sissy bapok is luring the people to her Keat Hong Mirage den to perform all kinds of unthinkable things on them!

Beware of bapok Thomas Didymuz Toh Tong Nam, now known as Uzmydid!

The part where her dick used to be is oozing all kinds of fluid due to STD!

Bapak Abdul Rahman
Kakak Thomaslina new number is +6583655126!

She is hungry and hunting!
Xia Suay
This sissy Toh Tongnam Thomas only xia suay our neighbourhood at Keat Hong Mirage!

Still dare to ask others to call her "kakak"!

You are more like a kazuak (cockroach), everyone will stomp on you!
ComplainQueeen
I am going to complain about this sissy bapok thomas tong nam toh of 818B CCK Ave 1 to my MP!

We need to get this shemale out of Keat Hong Mirage!
HIV alert
Good luck to those that meet this Thomas Toh Tongnam aka Didymuz aka Crayon aka CrayonTT aka Zumydid or whatever shemale names she has Meiling, pearlyn, Ya Hui, Tabitha, Monica, meiqi, zhen zhen, etc

This shemale of 818B Keat Hong Mirage is HIV positive!!!!!!!!!!!!!!!!!

Go check yourself ASAP!

Those that enjoy her b2b masssage at Didymuz Day Spa or buy her preloved lace panties, you better pray hard!!!!

You better have enough savings and a good insurance policy!!!!!!!!!!
Spa goer
This Didymuz Day Spa is a false front for vice!

The bapok offers body to body massage and handjobs on the pretext of massage!

Beware of Thomas Didymuz Toh Tongnam, ultimate sissy of Keat Hong Mirage!
Annoyed
I have been getting repeated messages from this Didymuz Day Spa promoting the tantric massage and b2b services from a cosy home setup at Keat Hong Mirage!

Disgusting!!!
Boycott Thomas Didymuz Toh
Boycott Thomas Didymuz Toh Tong Nam!

Reporting to authorities on how the running of illegal workers dorm and massage parlour is putting the lives of fellow residents of Keat Hong Mirage at risk!

Please do your part to complain to Town Council and all government agency about this shemale that is ruining our neighbourhood!
Keat Hong Mirage RC
Please highlight this bapok shemale to the PAP when they do their election walk about!

Say no to overcrowded and unregulated dormitory in our neighbourhood!!

Say no to Thomas Toh Tong Nam!
阿娘肉粽
变态佬房东在家里没穿衣,露菊花给大家看。
并说给他口交,可以扣房租!
老变态,真贰心!
Keat Hong Mirage
Keat Hong Mirage will not be safe after the CB cos this CB Toh Tong Nam Thomas will be operating full time after measures are lifted!
Knz
Dear Sissy Bapok Toh Tong Nam Thomas,

Quit self complimenting yourself that you have fair, porcelain skin!

Your photos are all highly photoshopped!

In fact, you look beyond hideous when we see you at Keat Hong Mirage! *correction - to call you hideous is to give you face!

You scare young children with that face of yours and how you catwalk in the neighbourhood! A good example of how it is no longer safe to stay in Keat Hong Mirage!

Go get yourself a working mirror!

Your friendly neighbour from Keat Hong Mirage!
The Real Thomas Didymuz Toh Tong Nam

You all are just jealous of my fair porcelain skin!

I'm going to make a police report against you all for slandering my beauty!

Just you wait!

Thomas Toh
818B CCK Ave 1
Keat Hong Mirage
ZinaG
Wah, hate him or love him, you guys seem like an ardent fan of this Bapok Toh!
PinkDotAmbassador
Hey Imposter, dont insult our league of local ah "girls" here! Daddy and mommy never teach you huh!? Think your asshole should spray some perfume!
Sissy Song
Please support our Sister Thomas Didymuz Toh Tong Nam of 818B CCK Ave 1, Keat Hong Mirage!

Someone is out to spoil her reputation!

She is very kind hearted!

Handing out money to help the poor brown skinned manly Malay boys during the Hari Raya Fasting Period!

Sister Thomas Didymuz Toh has also been lending a helping hand job to the many migrant workers in Singapore!

She is a model example of the kind hearted nature of Singapore Sisters!

Please stop insulting her!
CaoAhGua
Hey Poster, how dare you insult sissy and ahgua? You got problem with him go talk to him la! Screenshot this and will make a police report to do ISP/IP address tracing.