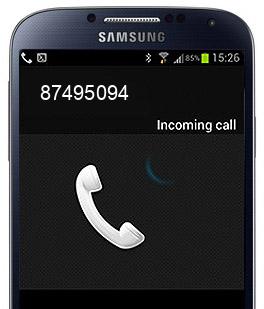 87495094
Received a phone call from 87495094? Let us know why and when ;). FindWhoCallsMe.com is a free reverse phone number lookup directory.

This number was checked by the visitors 862 times.
Ren-dung
Bapok Kakak Thomaslina new number is +6583655126!

Warning to all ITE West students!
Ringed Tits and Tats

Beware of this sissy Bapok Thomas Toh Tong Nam! The shemale has changed nickname on Carousell to seduce more straight guys!

She is known as UZMYDID now!

The shameless Kuniang is now selling her cables for $10:
ATZ 1m HDMI v2.1 Ultra High Speed Cable for S$10 https://sg.carousell.com/p/atz-1m-hdmi-v2-1-ultra-high-speed-cable-1017853062

This sissy bapok is luring the people to her Keat Hong Mirage den to perform all kinds of unthinkable things on them!

Beware of bapok Thomas Didymuz Toh Tong Nam, now known as Uzmydid!

The part where her dick used to be is oozing all kinds of fluid due to STD!

Bapak Abdul Rahman
Kakak Thomaslina new number is +6583655126!

She is hungry and hunting!
Xia Suay
This sissy Toh Tongnam Thomas only xia suay our neighbourhood at Keat Hong Mirage!

Still dare to ask others to call her "kakak"!

You are more like a kazuak (cockroach), everyone will stomp on you!
ComplainQueeen
I am going to complain about this sissy bapok thomas tong nam toh of 818B CCK Ave 1 to my MP!

We need to get this shemale out of Keat Hong Mirage!
HIV alert
Good luck to those that meet this Thomas Toh Tongnam aka Didymuz aka Crayon aka CrayonTT aka Zumydid or whatever shemale names she has Meiling, pearlyn, Ya Hui, Tabitha, Monica, meiqi, zhen zhen, etc

This shemale of 818B Keat Hong Mirage is HIV positive!!!!!!!!!!!!!!!!!

Go check yourself ASAP!

Those that enjoy her b2b masssage at Didymuz Day Spa or buy her preloved lace panties, you better pray hard!!!!

You better have enough savings and a good insurance policy!!!!!!!!!!
Spa goer
This Didymuz Day Spa is a false front for vice!

The bapok offers body to body massage and handjobs on the pretext of massage!

Beware of Thomas Didymuz Toh Tongnam, ultimate sissy of Keat Hong Mirage!
Annoyed
I have been getting repeated messages from this Didymuz Day Spa promoting the tantric massage and b2b services from a cosy home setup at Keat Hong Mirage!

Disgusting!!!
Boycott Thomas Didymuz Toh
Boycott Thomas Didymuz Toh Tong Nam!

Reporting to authorities on how the running of illegal workers dorm and massage parlour is putting the lives of fellow residents of Keat Hong Mirage at risk!

Please do your part to complain to Town Council and all government agency about this shemale that is ruining our neighbourhood!
Keat Hong Mirage RC
Please highlight this bapok shemale to the PAP when they do their election walk about!

Say no to overcrowded and unregulated dormitory in our neighbourhood!!

Say no to Thomas Toh Tong Nam!
阿娘肉粽
变态佬房东在家里没穿衣,露菊花给大家看。
并说给他口交,可以扣房租!
老变态,真贰心!
Keat Hong Mirage
Keat Hong Mirage will not be safe after the CB cos this CB Toh Tong Nam Thomas will be operating full time after measures are lifted!
Knz
Dear Sissy Bapok Toh Tong Nam Thomas,

Quit self complimenting yourself that you have fair, porcelain skin!

Your photos are all highly photoshopped!

In fact, you look beyond hideous when we see you at Keat Hong Mirage! *correction - to call you hideous is to give you face!

You scare young children with that face of yours and how you catwalk in the neighbourhood! A good example of how it is no longer safe to stay in Keat Hong Mirage!

Go get yourself a working mirror!

Your friendly neighbour from Keat Hong Mirage!
The Real Thomas Didymuz Toh Tong Nam

You all are just jealous of my fair porcelain skin!

I'm going to make a police report against you all for slandering my beauty!

Just you wait!

Thomas Toh
818B CCK Ave 1
Keat Hong Mirage
ZinaG
Wah, hate him or love him, you guys seem like an ardent fan of this Bapok Toh!
PinkDotAmbassador
Hey Imposter, dont insult our league of local ah "girls" here! Daddy and mommy never teach you huh!? Think your asshole should spray some perfume!
Sissy Song
Please support our Sister Thomas Didymuz Toh Tong Nam of 818B CCK Ave 1, Keat Hong Mirage!

Someone is out to spoil her reputation!

She is very kind hearted!

Handing out money to help the poor brown skinned manly Malay boys during the Hari Raya Fasting Period!

Sister Thomas Didymuz Toh has also been lending a helping hand job to the many migrant workers in Singapore!

She is a model example of the kind hearted nature of Singapore Sisters!

Please stop insulting her!
CaoAhGua
Hey Poster, how dare you insult sissy and ahgua? You got problem with him go talk to him la! Screenshot this and will make a police report to do ISP/IP address tracing.
Paul
Cao bapok Didymuz Thomas Toh Tong Nam keep calling to ask if I need a suck!
BlowingWind
This sissy bapok Thomas Didymuz Toh Tong Nam keeps asking for brown skin guys to suck their cream off!

It's precisely because of her that Singapore needs Penal Code Section 377A!
Holland Tulips
Sissy Bapok Thomas Toh Tong Nam appeared at the door in her lace panties to pick up her food delivery!

Extremely disgusting that this is happening when the Singapore government already asking for people to use contactless delivery!

This shemale is so gross!
吉林小庆
$280 / 可以小煮泡面 / 吉丰 LRT / 2个站到蔡厝港MRT(红线)和3个站到武吉班让MRT(蓝线) / 交通便利 / 楼下麦当劳, 食阁, 面包店, 五金店, 超级市场, 取款机

只找干净卫生良好的房客。

请联系 +6587495094

这老变态真是有病!

要我脱衣,裸身给他检查卫生!

死不要脸!
Gloria Lim
Sissy Bapok Thomas Toh the Carousell seller from Hell!

Pretend to sell things cheaply to attract straight guys!

Disgusting!
Blowing Wind
This Bapok Thomas Didymuz Toh Tong Nam keeps soliciting for customers during the Covid19 circuit breaker in Singapore!

She is now offering urut batin massage in her car which she will drive to your location.

Cost $69 for 30 mins!

Her fake pretext of a massage for you is merely a hand job! She will then slurp the cum from you in front of you!

Unprofessional and disgusting!
Singapore Massage
Sissy Tranny that calls herself Mother Tara, claiming to give men holistic Tantric massage, body to body massage to awaken their lingams!

Beware of this god damn sissy Thomas Didymuz Toh Tong Nam at 818B CCK Ave 1! She's a faker, going to such extent to molest guys!


抓根
老变态的塔姆娘娘腔!

说会抓根按摩,其实是趁人家脱光衣服,非礼!

去你妈的!

找你爸来操你吧,老变态!
SUSS
sissy bapok Thomas didymuz Toh tong nam go around cruising for guys, offering to pay to suck their dicks!

Disgusting HIV-infected shemale!

阳阳
变态人妖她姆丝真的非常过分。
晚上进房,趁我们睡觉时,升手摸了龟头,打飞机!

小心老变态她姆丝娘娘腔,818B蔡畜港!
Yoni
Fake massages are being offered at the Didymuz Day Spa at 818B Choa Chu Kang Ave 1!

Beware you will be molested by the old horny shemale Thomas Didymuz Toh!
Sissy Thomas l
Beware of this sissy Thomas Toh Tong Nam!

Pretend to be female to seduce straight men!

What kind of Christian are you?

Shameful to even use the nickname didymuz!

No sense of shame!
oPpa GanGbang Style
This Thomas Didymuz Toh went to Bangkok to suck 54 guys to celebrate SG 54!

Shameless and spoil Singapore reputation!

Deserves the award of Slut of the Year 2019!

Bloody cheek to claim that she is 24 chn!
Lombo
This sissy Thomas Toh has been seen many times shopping for bra and panties at BHG CCK Lot 1!

Really cao bapok!
Moaning Rogue
Thomas Toh Tong Nam really has no sense of shame!

Really a home wrecking slut!
Celina
Bapok Thomas Toh!

Heard you still been seducing married men!

Disgusting shit!

No wonder you have aids like my ex-husband!

You must have spread it to him!

Luckily I divorce him to save my own family from your disgusting aids disease!

You will have your retribution!
May you carry a baby for 9 years in that fake womb of yours!
Ben Ben Ben

I nid 2 share my exp with this aqua, she said her name is Hazel, n she really sashay when walking, got to noe her frm a fren at Taboo, she waz pubbin away and open ask gym fit bods if they want BJ. She got call me at least 5 times 1night, saying she like beng str8 guy with dye hair, n want 2 HJ me for $100. ignore her and she keep sms and call.

Hazel real name is Thomas Toh Tong Nam and stays in 818B Choa Chu Kang!
Suresh

Advertised for outcall masssge, so I booked it one day after booking out from camp. When the masseur arrived, I got a shock.

A trans named Pearlyn appears at my door and claims she is the one giving massage. I wanted to turn her down, but she insisted. Saying that I have to pay her double for no massage. I was scared that she will yell and scream to create drama at my block. So no choice!

The so called massage was just a molest and she brought her lips to my tool without even asking for consent. Worst massage of my life for $100!

Googled and discovered so many stories of this Thomas Didymuz Toh Tong Nam, who has changed numbers so many times!
壮男
这老变态她姆818B蔡厝港说要卫生良好的才能租房,并说要脱衣检查卫生!
Yong Fa
Please beware of this Bapok Thomas Didymuz Toh Tong Nam!

Saw her seducing more ITE students at McDonald's at CCK Mirage!

She has loud pink shoulder length hair, and was dressed in ladies sports attire!

Please take note that this disgusting G-A-Y is out to suck straight young guys cock!

Report to the Anti-Pink Dot Singapore Group!

Down with bapok like this Thomas Didymuz Toh Tong Nam of 818B CCK Ave 1!
Butterfly
Shemale Thomas Didymuz Toh Tong Nam has cold sores on lips.

Good luck to anyone having fun with her!
Kambing Pundi
Sissy Thomas Didymuz Toh Tong Nam keep asking me and my friends to go to her flat at 818B CCK Ave 1b for masssge.

She looks very disgusting in that hijab!

I have told other students in school to be careful about her!
Orita

Crossdresser Thomas Didymuz Toh has many tricks to rent out cheap bed:
Compulsory hygiene check before rental, whereby the tenant has to take off all clothes for Thomas Toh to touch and see

Free compulsory nightly massage for PRC tenant: Thomas Toh will oil the body and slide up and down while both naked.

Beware when you rent the workers dormitory flat at 818B CCK Ave 1!
Blowing Wind

Look at what this Bapok Thomas Didymuz Toh wrote on blowingwind forun to ask for foreign workers for kinky fun! This is the evidence why sissy is working with housing agent Gloria Lim PROPNEX REALTY PTE LTD
CEA: L3008022J / R010722D

Encounters with China & Indian Foreign Workers & Workers Dorms Discussion (Compiled)
crayon replied to a topic in Blowing Wind Main Forum
anyone wanna recommend me where to cruise or get lol
December 27, 2017
SUSS
Why am I not surprised about this Thomas Toh Didymuz?

This guy, or rather, this sissy whose name is Thomas Toh Tong Nam was my logistics SCM course mate at SUSS, previously SIM!

In class, it is very obvious that this sissy is ogling at all the hot hunky guys with big biceps and muscular bodies! You can see the eyes zooming into their bodies, like a hungry wolf aiming for a defenceless lamb!

It is also known that the sissy would peep at others while using the urinals at the toilets! Quite a few people have experienced it and shared their views about this gay!

It is therefore not surprising that all this that other internet users are complaining about this sissy Thomas Toh Tong Nam!
818B CCK Hygiene Check

Beware of the hygiene check required for renting a bed space at 818B CCK Ave 1!

The deprived transgendered will want you to strip of all your clothes for a hygiene check prior to rental agreement and will take the opportunity to feel you up!

Beware!
Rapee Massage Bangkok
This old pervert Thomas Toh keep writing about Rapee Massage in Silom, Bangkok.

She said she had more than a massage there, and the fun was so enjoyable until the massage bed squeaked!

Beware!
TannedGuy

Saw an advertisement for affordable lodging in CCK, and responded to the advert to see the flat before committing. Went to the place and Felicia showed me the place and talked in a very suggestive manner while looking at me lewdly. Sensing that something is amiss, I left the premises and told her that I would reconsider. Felicia had then since been bothering me to rent her place thru this phone number and even making more suggestive remarks. Advice others to block her before it's too late... KNN... freaking trans!

Now I know that this trans is known as the infamous Thomas Didymuz Toh Tong Nam of 818B CCK Ave 1!
Hlk
Old sissy still claiming to be 24 chn.

If you do not have a mirror in you 818B CCK flat, go look into your pee and see your reflection!
阿楠
变态的人妖说只找干净卫生良好的房客,要脱我衣服,叫我拉JJ的包皮给她看!

没想到XJP有这种变态的!
Sista Emily
This sick bitch Thomas Didymuz Toh got the bloody cheek to badmouth me when she stole my regular fun buddy!

Still say "F is what she call fake friends!"

She is the one with the fake boobs and pussy out to seduce manly Malay guys!

Spoil the transgendered reputation in Singapore sial, b|tch!