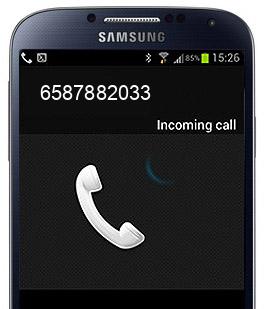 6587882033
Received a phone call from 6587882033? Let us know why and when ;). FindWhoCallsMe.com is a free reverse phone number lookup directory.

This number was checked by the visitors 824 times.
Md Ryan
Sissy Bapok Ahgua Thomas Didymuz Toh Tong Nam of 818B CCK Ave 1, Ramadan is supposed to be Holy Month!!!!!

STOP INSULTING ISLAM AND MUSLIMS WITH YOUR UNHOLY DEEDS!!!!!!!!!!

ALLAH WILL NOT FORGIVE YOU!!!!!!!!!!


Caller No. 69
Received phone calls from this number claiming that her hole itching for good pumping!

Found out that this is the infamous Bapok Thomas Toh Tong Nam of 818B Keat Hong Mirage!
Auntie Sissymuz Toh

No one should ever listen to this Thomas Didymus Toh aka Sissymuz Toh. All her recommendation has kena flamed by various people. The lao niang aka Sissmuz Toh aka Crayon has been claiming that she's 24 years old for dunno how many years already and Aunty Soh thinks that this Sissymuz Toh has been recommending things like Malaysia Hotel and are all biased coz Sissymuz has been uncle hunting (maybe for her is boy hunting but let's face it, her age could be like 60+). Also, Aunty Soh suspect that Sissymuz do have some kind of eye sight problem because Sissymuz has been BBC hunting but is getting Uncle Wongnai kind. Perhaps some build up of cataracts due to Sissymuz's age? So beware people.
Acres
Sissy bapok Thomas toh tongnam Didymuz of keat hong mirage 818B Cck Ave 1, stares at malay ite students like a hungry cougar!

She smacks her lips like a slutty shemale bapok!
Sodomy Sissy Toh
Old bapok Thomas Didymuz Toh Tong Nam of Keat Hong Mirage seducing brown skinned malay boys with the help of Indonesian Arumndani Soedirdjo, a male to female fully transitioned bapok!

These 2 sissy bapoks are unstoppable and horny for more!

They travel together and trick young men into believing they are female, and get them into bed!

They should be whipped in public under sharia law!
Hornet
Use your real pics on all your chat apps!

Don't pretend to be some young innocent guy, when you are an old Bapok granny Thomas didymuz Toh Tongnam!

Just out to deceive fresh young meat into meeting you for free fun!
Polm
Sissy Thomas Toh Tong Nam Didymuz calling to promote sensual man massage packages at Didymuz Day Spa, 818B Choa Chu Kang Avenue 1!

She will do her signature body to body massage for you!
CNY Huat
Do not respond to this number offering "CNY girlfriend for hire" services by 24 chn SUSS student!

The bapok Thomas Toh Tong Nam is pretending to be a female!

She will appear in female clothes and accompany you for dinner with your family!

Beware!

This is not real female!
Toh tongnam
This sissy Thomas Toh has been seen many times shopping for bra and panties at BHG CCK Lot 1!

Really cao bapok has pattern more than badminton!
Raped massage bangkok silom

Why does sissy Didymuz Thomas Toh keep advertising for Rapee Massage Bangkok at Silom?

Promoting full special services instead of the
massage?

Is there some vested interest that the sissy has in the place???

Why keep promoting Rapee Massage?
Niang Niang
Beware of fake spa service at Didymuz Day Spa at 818B Choa Chu Kang Ave 1!

It is a disgusting place run by a cao ah gua called Täm!

Go see the wechat userid didymuz

Lao Cheebye kee LP looking for malay boy to poke her hole!
Sissy Didymuz
Don't be jealous of my world-class superior home spa!
Moaning Queen
Didymuz Day Spa is on WeChat
Userid Didymuzz

Provide tantric and b2b massage at home spa
Disgusting toh tong nam
Toh Tong Nam Thomas Didymuz of Keat Hong Mirage, CCK Ave 1!

Moaning like a cat in heat!