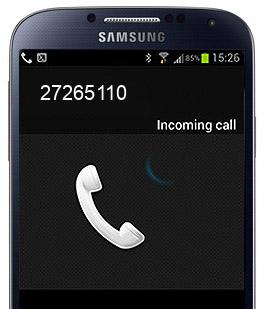 27265110
Received a phone call from 27265110? Let us know why and when ;). FindWhoCallsMe.com is a free reverse phone number lookup directory.

This number was checked by the visitors 3682 times.
Luk
Zvanīja. Teica ka no tele2. Pēc balss jau varēja saprast kā kkas ne tā. Piedāvāja pieslēgt papildus pakalpojumus
L
uzdevās par tele2 pārstāvi
Lāsma
Krapnieki prasa kads operators pieslegums, saka itkā esi Laimējis televizoru bet neesmu nekur piedalijusies, saka lai pārskaitu 0.99 eiro uz lietuvas kontu.
щщщ
при оформлении перехода на теле2 звонит этот робот с целью проверки вашего номера. Будут звонить до тех пор пока не ответите, при ответе тишина и звуки из колл-центра
Ss
They called me 10times and then I finaly thought I should answer...nobody talked
Lana
Just called. Noone talks. In the background office/call center noises.
Vasja
Консультант Tele2 в Латвии. Предлагал различные "выгодные" тарифы подключения и товары (телефоны, планшеты и т.п.)
Г
Пттылся перезвонить, сказали мол с теле 2, и перезвоним позже
G
Had a phone call from this number a missed phone call ... when I tried to call back The number wasn't in reach .