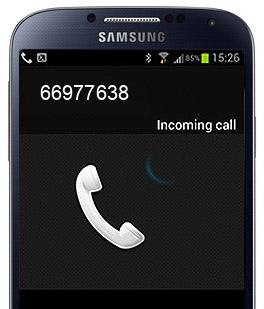 66977638
Received a phone call from 66977638? Let us know why and when ;). FindWhoCallsMe.com is a free reverse phone number lookup directory.

This number was checked by the visitors 4055 times.
Hehelol
https://phonenumber.cmcm.com/sg/66977638
This site state its from Prudential.
ZZZ
received the call since last week. returned call and nobody picks up.
irritated
Joy
Called me the past week every day. When returned call, left unanswered. Any idea how to report the number?
james
Looks like a bot calling to test water. Those who responded and return call may receive spam and scams in due course. I wonder if we can lodge a complaint with telco. Looks like an office number at raffles place. What do you think?
ching
Had been calling for few days already! I use different phone to call but keep hanging up phone!!!
tp
Calls and hang once a day. It has been three days
Girl
1 miss call yesterday at 4.22pm, 1 miss call again today at 3.17pm. i didnt pick up
Bob
Got a call asking for my mother.I asked who it was. Sheryl or Sherry. Did not say which organization or company but just put the phone down.
Lance
Called then hung up three